Our Quality Services
At Avionic Strategies, we are in business for one reason, and that's to provide the highest-quality aviation modifications of aircrafts and their furnishings, as well as engineering mockups. Whether you're an individual looking to get the most out of your aircraft, an engineering group needing a mockup, or a mod center looking for alternate solutions; you can count on us to deliver the best products and services to meet your needs.

Our methods reduce the time and money it takes to finish a job, breaking conventions and creating new strategies in the process. We know that any delays created by constant engineering changes can be expensive; that's why we do everything in our power to improve your profits and be ahead of schedule in the process. We promise to do the job right the first time, on time.

What we do doesn't set us apart; how we do it is what makes us unique. Our design concepts make it easy for both customer and maintenance. We envision the end product and work backwards and commit to excellence along the way. It costs less than traditional methods and the job is done right the first time, on time.

Our team, as a collective, brings hundreds in combined years of experience in the aviation and modification industry. When it comes to aircraft and its furnishings, your very life depends on a commitment to quality. And, with so many years of experience, we guarantee you will be satisfied with the results.

We can produce any type of product you need and will work with you to help improve your profits, safety and pleasure. We don't cut corners, we don't waste yours/our time, and we do each job right the first time, on time.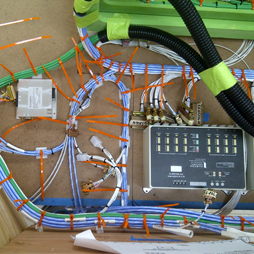 We have been helping customers with all of their modifications and engineering mockup needs for years. With over hundreds of years of combined experience, the Avionic Strategies team can handle any project you need help with, and we don't say no to a job. We can produce any type of product or modification you want, and promise to do the job right the first time, on time.
Here Are Just A Few Of The Great Services We Provide:
Corporate Aircraft Modifications and Upgrades New Design Creation and Implementation

Custom Modification Work

Engineering Mockups

Private Aircraft Modifications

And Much More